You might think you're looking at an old pub – and you'd be right; there's been a coaching inn on this site since the 1600's. But the Old Inn holds another historic claim, as the birthplace of Dunfermline Athletic Football Club in 1885, better known locally as the 'Pars'.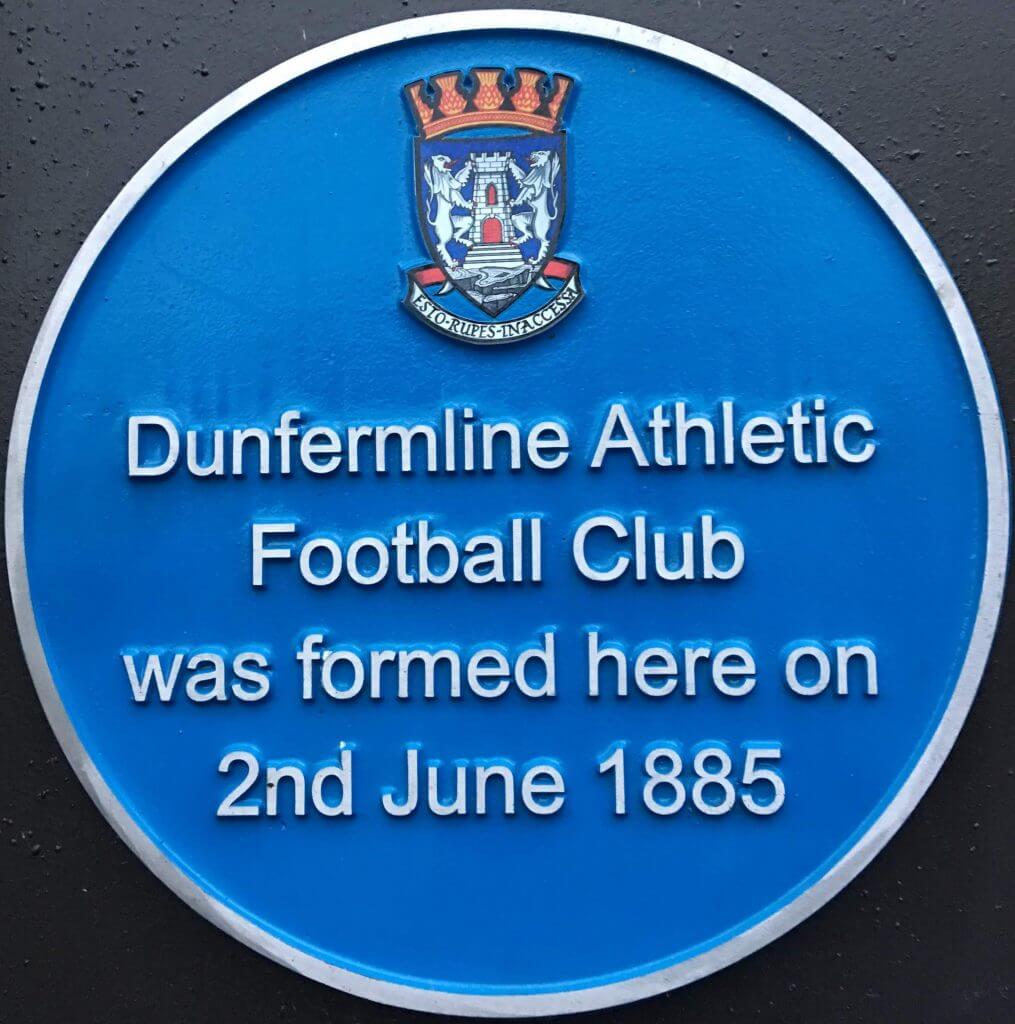 Perhaps the pub's (and football club's) biggest celebration took place in 1962 when Dunfermline beat Valencia 6 goals to 2 in the European Challenge Cup, after an away loss of 4-0. A play-off had to be arranged the next month, sadly the Pars lost.
At the time, Dunfermline's population was around 45,000, compared with the Valencia population of over 650,000. A pretty good result for a wee team from Fife! Footage of the match can be seen on YouTube below and the pub walls are still lined with images and memorabilia from the club's glory days.
The Pars days of international travel may have reduced but the team continue to attract international players and draw a strong, loyal crowd of 5000 for home matches – roughly 10% of Dunfermline's current population. Catch a game at East End Park, a short walk from here or visit the Club's shop to take home some souvenirs from this giant-killer side.
As we move to the next location (Stop 6) have a listen to this clackety sound, can you guess where it comes from? [press play in bottom left of screen]
Weblinks:
Dunfermline Athletic FC v Valencia 19 December 1962
Dunfermline Athletic Football Club website