This unassuming cottage was the birthplace of Andrew Carnegie in 1835, perhaps Dunfermline's most famous son. Andrew emigrated to America with his parents when he was aged 12 and went on to become one of the richest people in history, thanks to his sharp intellect and business acumen.
His American born wife Louise later bought the cottage back as a gift for his 60th birthday. If you think it can be tricky to buy gifts for people who seem to have everything, imagine buying for one of the richest men in the world!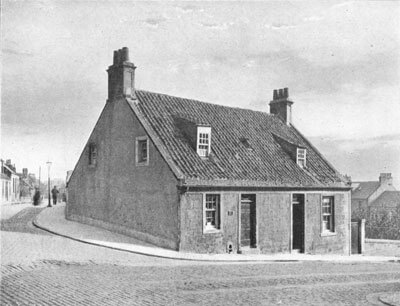 The cottage became a museum in 1908, and an extension was added in 1928. The museum is free to enter and shares Carnegie's incredible rags to riches story. He devoted the latter part of his life to large-scale philanthropy and gave away 90% of his personal wealth. Carnegie's legacy includes funding over 2800 libraries and 7000 organs throughout the world. He paid for the building of the Peace Palace in The Netherlands, gave countless replicas of 'Dippy' the Diplodocus dinosaur to various European museums and of course, his name lives on in New York's famous Carnegie Hall.
Weblinks:
Andrew Carnegie Birthplace Museum