A mercat cross is the Scots name for a market cross, marking a town's right to hold a regular market or fair. In that sense, it served as both a symbol of authority and an indication of an area's relative prosperity.
Dunfermline was appointed as a Royal Burgh under David I in 1153, which certainly encouraged local commerce. However, it was David's mother Queen Margaret who did most for the introduction of international merchants to Fife, having herself been born in Hungary.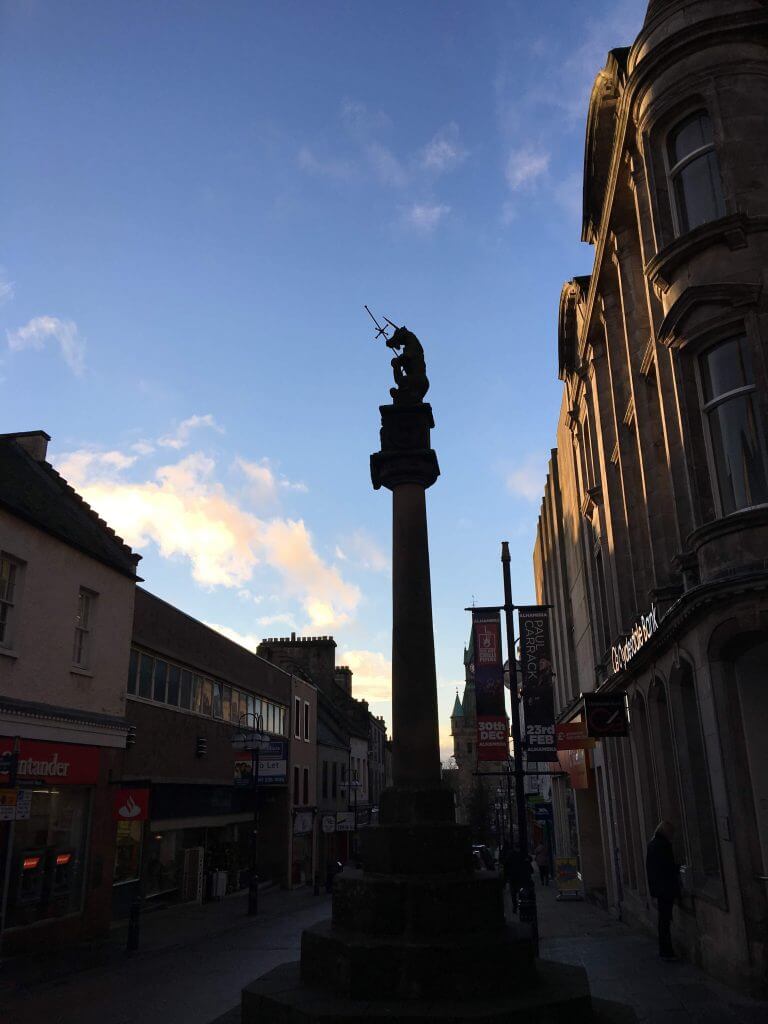 Royal marriages with neighbouring Europeans were made as a matter of strategy, rather than love and continued to have an impact on Dunfermline. For example, the story of James VI's marriage with Anne of Denmark brought Denmark's nobles to Dunfermline to discuss the betrothal – exactly who would benefit, what would it cost, etc? Everything was carefully planned but when the wedding date arrived in 1589, terrible weather re-directed the Danish party to Norway on route to Scotland. James was so desperate to 'seal the deal' he rushed to find a ship, risking his life sailing to Oslo so the ceremony could go ahead.

James' wedding gift to his Queen included the title 'Lordship of Dunfermline' and residency here. Anne enjoyed Dunfermline enough to refurbish the Royal Apartments and extend the buildings in the Palace. Three of the royal couple's four children were born here; Elizabeth (1596-1662), Charles (1600-1641) and Robert (1602-1602).